ICSPIS Conference
The scientific community has witnessed substantial growth in digital signal processing and intelligent systems in recent decades, with ever-increasing applications in technology. The 7th International Conference on Signal Processing and Intelligent Systems (ICSPIS 2021) will be held virtually between 29-30 December 2021, hosted by Iran University of Science and Technology (IUST) to provide a platform for collaboration and exchange of knowledge among scholars and researchers on the topics of Signal Processing and Intelligent Systems.
Tracks
Track 1
Signal Processing
Audio and Speech Processing
Track 2
Image and Video Processing
Machine Vision
Remote Sensing
Track 3
Pattern Recognition and Analysis
Data Mining
Soft Computing
Intelligent Systems
Track 4
Smart Computer Networks
Smart Grids
Internet of Things
Keynote Speakers
For information about the abstract of the presentations,  refer to this link.
Hamid Soltanian-Zadeh, PhD

University of Tehran and Institute for Research in Fundamental Sciences (IPM), Tehran, Iran, and Henry Ford Health System, Detroit, Michigan, USA.
(Title: Analysis of Medical Images Using Deep Neural Networks)

Mohammad Hossein Yaghmaee Moghaddam, PhD

Ferdowsi University of Mashhad, Mashhad, Iran, and the University of Toronto, Canada.

(Title: How Cloud/Fog Computing Improves Demand Response Programs)

Hamid Hassanpour, PhD

Shahrood University of Technology, Shahrood, Iran.

(Title: Intelligent Systems and Online Exam Surveillance)

Hossein Sameti, PhD

Sharif University of Technology, Tehran, Iran.

(Title: Language, Computing, and AI)

Mohammad Ali Akhaei, PhD

University of Tehran and Hamrah Aval (MCI) company, Tehran, Iran.

(Title: Intelligent interactive services )
The conference papers are indexed by IEEE: ICSPIS 2021
The decision for the acceptance of the papers was announced. The authors of the accepted papers refer to the "Paper Submission -> Guidelines for Paper Submission" and "Registration -> Registration Fees" pages.
The deadline for sending the final version of the accepted papers and early registration was changed to December 16th. 
The workshop presentation schedule and registration fee are updated.
Final approval of the IEEE is obtained.
Selected best papers will be reviewed by the AUT Journal of Modeling and Simulation for possible publication, after extension. 
Selected best papers will be reviewed by the Journal of Artificial Intelligence & Data Mining (JAIDM) for possible publication, after extension.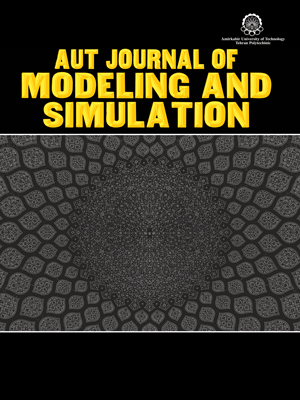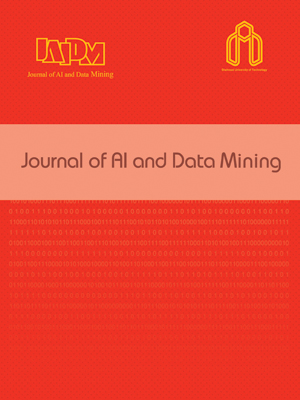 The paper submission system is now open and researchers can submit their own articles.
The keynote speakers are updated. 
The conference poster is now updated.
Conference Countdown
----
Poster Important Dates
Submission Deadline: Oct 7,  2021  Oct 22, 2021 (Extended)  Oct 27, 2021 (Final Extension)
Workshop Proposal deadline: Nov 6, 2021
Workshop Admission Announcement: Nov 20, 2021
Notification of Acceptance: Nov 22, 2021 Dec 6, 2021
Registration and Submission for Final Version: Dec 6, 2021, Dec 16, 2021.
Conference Date: Dec 29 and 30, 2021
Contact Us
Postal Address: School of Computer Engineering, Iran University of Science and Technology, University Road, Hengam Street, Resalat Square, Narmak, Tehran, Iran
Zip Code: 16846-13114
Tel: +98 (21) 73225316 
Fax: +98 (21) 73225322
Email: ICSPIS2021@gmail.com
Conference Correspondence: Dr. Marzieh Malekimajd